Diteman Design
Fine originals in stained glass, custom woodworking, and neon






About Diteman Design
Drake Diteman has been creating things for most of his adult life, including a log home in Montana, various pieces of fine furniture, yacht interiors, kitchen cabinets, home interior remodels, as well as many and varied pieces of stained glass and neon. In addition, he's restored a number of antique automobiles, and is currently a U.S. Coast Guard licensed marine engineer, and has worked aboard fishing vessels, research vessels, sailing vessels, tour boats, and commercial tug boats.
Diteman Design is headquarted in Friday Harbor, Washington.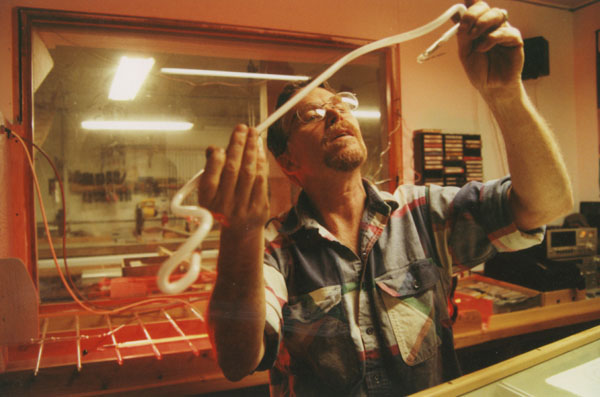 Copyrightę 2009 - all rights reserved.
Site design by DEsigners